Football Tours
Your guide to a unique Football Tour experience
Touring Sport are pleased to offer your team the opportunity for a football tour of a lifetime. We have fantastic destinations throughout Europe, the UK and beyond for your team to experience playing, training and watching football in some of the finest locations available.
We work closely with you prior to your tour to ensure that your touring experience not only meets, but exceeds your expectations in every way.
With many exclusive experiences available through Touring Sport, we can truly provide your team with a unique football tour.
Rediscover a UK Football Tour
Not going abroad in 2022?
Why not choose a football tour in England, Scotland or Wales for your team?
We have great locations, fabulous connections for your fixtures and can organise pre or post season training camps, along with the opportunity of master class coaching sessions with professional club coaches.
Combining your football tour with tickets to a Premier League or Championship fixture, behind the scenes visit for a stadium tour and the opportunity for professional workshops, make for a complete football tour for your team.
Our pre-seasons Women's tournament is set to make a comeback in 2022 so keep an eye out on our website and social media for more details or contact us directly to register your teams' interest. Our tournament is ideal to include as part of a UK football tour.
The UEFA Women's Euro Soccer Tournament is being held in England during 2022, why not take in a match to include within your football tour.
We'd love to hear from you and welcome the opportunity for your team to experience a unique football tour within the UK.
Your Football
Fixtures
Tournaments
Pro Coaching
Match Days
Behind The Scenes
Superb Venues
Sightseeing
Your fixtures are personally organised by us, ensuring matches are played against teams, equal in age and ability. With a lifetime involvement in professional, amateur and local football, we have contacts across all levels, ages and abilities throughout Europe and beyond.
We organise fixtures to suit Youth Teams, Men's Teams and Women's Teams. Whether you are looking to play against professional opposition, Academies, Clubs, Schools, Colleges or University teams, we can accommodate all possibilities.
Alternatively participate in one of the local or international tournaments we have to offer throughout Europe.
Tour Support
We're here to make your tour run smoothly. From an idea you may have to the fulfilment of your tour, we will be on hand at every step of the way to ensure the smooth running of your visit.
Your dedicated bi-lingual tour manager will be on hand throughout your tour to provide local knowledge and advice to assist and ensure the smooth running of your visit.
All backed up by our 24-hour UK office, to provide you with peace of mind, to enable you to focus and concentrate on your team.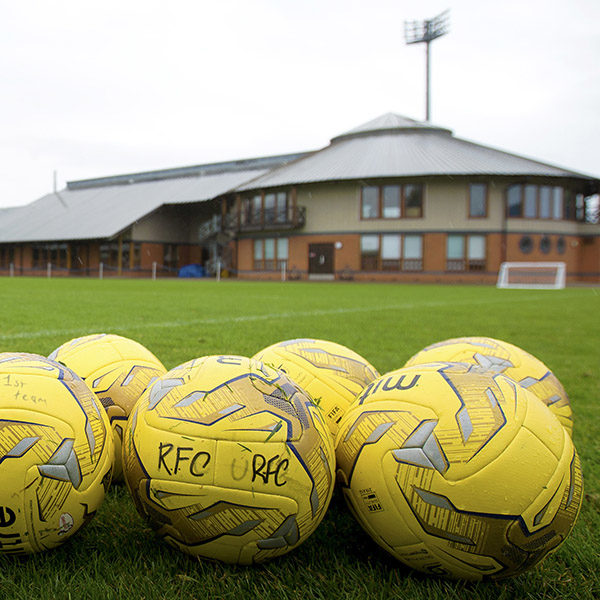 Professional Coaching
We can organise professional coaching sessions with leading clubs including Ajax, Espanyol, Glasgow Rangers & Queens Park Rangers. Alternatively enjoy the experience ofcoaching sessions at National and Professional training complexes. These include St Georges Park, home to the England National Team and Papendal in Holland.
Stadium Tours
We can include stadium tours at iconic venues. Walking out through the players tunnel and having a photograph taken pitch side is always a popular choice.
Your informative guide will take you through the club's history, providing anecdotes from past and present mangers and players. An obligatory stop off at the club's own megastore and museum is a must. Perhaps even enjoy lunch in clubs café.
Match Days
Take your seats and soak up the intense atmosphere at a Premier League, La Liga or Erdivisie match day. From Manchester City's Etihad Stadium to Glasgow Rangers famous Ibrox Stadium, the Camp Nou to The Johan CruijffArena, you'll encounter a range of passionate football fans, like nowhere else.
Exclusive Behind the Scenes
Through our network connections we are able offer exclusive behind the scenes visits including private stadium tours, Q&A sessions with coaches and team workshops. You'll never know who you might meet.
Sports Hotels and Accommodation
We work closely with prominent sports Hotels and family sports orientated locations. All of which are well appointed to look after visiting teams of all ages. From on-site training and leisure facilities to catering for all your dietary and nutritional requirements, your team are assured a comfortable stay.